Motion doesn't just make your designs look good – although it does that well, too. It also drives engagement, conversion and effective storytelling.
What is a Lottie?
A Lottie is a JSON-based animation file format that allows you to ship animations on any platform as easily as shipping static assets. They are small files that work on any device and can scale up or down without pixelation. LottieFiles lets you create, edit, test, collaborate on and ship a Lottie in the easiest way possible. Below this box you see a small animation.
LottieFiles has a great searchable website full of free and paid animations. Below you see a screenshot after using the searchterm "explain".
These Lotties can be used on your WordPress website by using iFrame or a special plugin. If you use Gutenberg blocks you can use a free one, for Elementor you need to pay. Using an iFrame is always possible. Our sample uses the iFrame.
A Lottie can be customized before usage. Things like color and speed but you can even customize it a little bit more.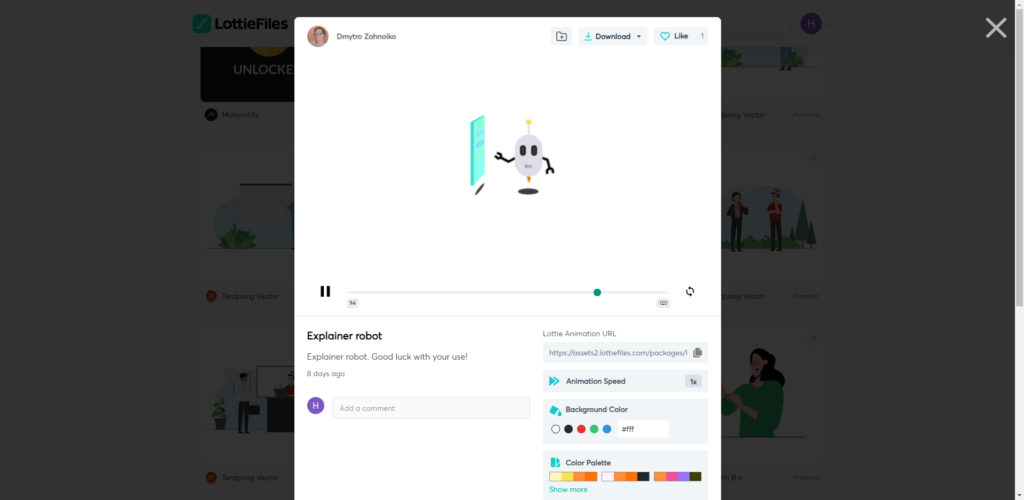 After you customization you can pick how to embed the Lottie. 
Interested in LottieFiles?